We are happy to list some of our customers who offer high quality restoration services to broadcasters, archives and film-producers. Currently we have customers in more than 40 countries coming from all continents. Please understand that we cannot give a full list of all customers.
Prasad / EFX - Chennai, India
Prasad Group is a major player in all services around film & TV in India. Since 2004 Prasad is using DIAMANT-Film Restoration for  their high-quality restoration service. Being one of the most important DIAMANT-Film Restoration users, Prasad can offer high-end restoration in very short time.
Prasad has digitally restored major projects from around the world including 22 Academy Award Winners, 16 Golden Globe Award Winners and more than 32 films nominated for these awards. With a huge team of experienced professionals Prasad EFX is well positioned to handle projects of any magnitude. read more
 ARRI Media - Germany
As one of the largest Germany's post production facility with headquarters in Munich, ARRI Media provides all creative and technical services at the highest level.
The

ARRI

Media Restoration and Remastering department

is a

competent partner for

high-end digital

film restoration

of

film classics

and

re-mastering

projects

and

to digitize

entire movie collection

at affordable and reasonable

cost.
NBC Universal - Universal Studios Digital Services, Hollywood
Universal Studios Digital Services is using the DIAMANT-Film restoration software since 2011. They have got their second system late 2013 and using it mainly for 4K film restoration.
Digimage Classics / Le Lab
Digimage is using DIAMANT-Film restoration in its digital workflow since 2012.Since the initial investment the team of Digimage has been successfully working on restoration of several feature films in resolutions of 2k and 4k.
Filmoteca de Catalunya, Spain/Catalunya
The well known Filmoteca de Catalunya in Barcelona holds an important collection from the first film days. The collection is important for their stencilled and hand-painted footprints. DIAMANT-Film Restoration is used to restore this valuable collection and make it accessible in a 5 year`s project. They recently (early 2014) finished restoration of an early catalan b/w film from 1909 called Barcelona en tranvia in 6 K ( 6144x4668).
read more
L'Immagine Ritrovata - Film restoration laboratory, Bologna, Italy
L'Immagine Ritrovata is a highly specialised film restoration laboratory. Today, L'Immagine Ritrovata is an international point of reference in the field, due to its development of methodologies, its constant research work and the vast range of its activities in the restoration of world cinematographic heritage. Since early 2012 they are using a DIAMANT-Film Restoration SUITE.
Studio Hamburg Postproduction GmbH, Hamburg, Germany
Studio Hamburg has been using DIAMANT-Film Restoration since early 2002 for a big restoration job on a German crime series for re-broadcast in TV. In 2003, Studio Hamburg got the order to restore the archive of the Saudi Aramco Oil Company. The archive consists of several 1,000 hours of material, partially uncut and unedited. DIAMANT-Film Restoration is used for the full range of digital restoration (i.e.: de-flicker, stabilisation, de-noise, dust/dirt concealment). In the meantime Studio Hamburg is in operation with three systems and is the first customer who is working with two DIAMANT-Film Restoration Systems with HD Real-time I/O Software.
OMNIMAGO GmbH, Ingelheim, Germany
OMNIMAGO (former: Wagner Taunus Film) in Ingelheim is using DIAMANT-Film Restoration as tool for digital restoration, mainly in HD resolution. Full feature restoration is done as well as correction of selected scenes, depending on the customers needs. One of the most recent important restoration was on "Frauen sind die besseren Diplomaten".
Eclair Studios, Epinay-sur-Seine, France
Eclair is one of the most important post houses in France. After careful evaluation of available restoration products, Eclair did decide to go with DIAMANT-Film Restoration. The first project where DIAMANT-Film Restoration has been used is "The General" (1926, Buster Keaton / Clyde Bruckman). This film has been presented at the Cannes International Film Festival (CANNES CLASSIQUES) in 2004.
FILM SHIFT, Munich, Germany
Among the largest projects of FILM SHIFT is the digitization of the film and video works by filmmaker Harun Farocki (over 90 titles) in cooperation with Deutsche Kinemathek, to be completed for the retrospective in November 2017 in Berlin. Many of the original film negatives were used for multiple film prints, with in consequence heavy traces of usage. DIAMANT-Film Restoration turned out to be the most powerful software for dust removal and repair. FILM SHIFT appreciates the close cooperation with HS-ART and their support, leading to specific adaption of filters in short time if required.
VFI - Vietnam Film Institute
The Vietnam Film Institute originally established in 1979, has started digital film restoration with two DIAMANT-Film Restoration SUITs late 2013. Walter Plaschzug from HS-ART did the onsite training in Hanoi.
read more
Arvato / Bertelsmann, Gütersloh, Germany
Arvato Services is a fully integrated subsidiary of Bertelsmann AG and is offering a wide range of services.
LaboCine, Rio de Janeiro, Brasil
LaboCine has been the first DIAMANT-Film Restoration user in Brazil and is doing high-quality movie-restoration in HD and 2k resolution. read more
Alpha Omega Digital, Munich, Germany
Alpha Omega Digital is the follow-up company of Alpha Omega, that did the famous digital restoration of Metropolis. DIAMANT-Film Restoration has been used in this restoration for automatic spot and dirt concealement.
eyefilm, Amsterdam, Netherlands
The eyefilm filmmuseum in Amsterdam holds one of the most imporant film collections in Europe. In order to provide their film laboratories with indications about proper restoration and to restore fragments in-house, the Filmmuseum did decide for DIAMANT-Film Restoration as a digital restoration tool as early as 2001. The most recent project where DIAMANT-Film Restoration is used is the restoration of the full feature silent movie Beyond the Rocks (Sam Wood, 1922). This film was completely lost and has been found in the archives deposit in 2004.
George Eastman House, Rochester, USA
George Eastman House in Rochester owns a collection of more than 25000 titles from 1894 to present. Since early 2003 George Eastman House has an installation of DIAMANT-Film Restoration. The first film restored in house was "Tom Tight et Dum Dum", a 1903 movie from George Méliès.
Digital Media Center - Cyberport, HongKong
Digital Media Center (DMC) successfully started operation of the first DIAMANT-Film Restoration suite in South-East-Asia in its brandnew premises in southern HongKong. With the support of DMC, developers/providers of multimedia content such as education, entertainment, advertising and animation industries will benefit from the enhanced capabilities to deliver unique creative contents. DMC initiates the development of IT/creative industries with a range of world-class facilities and expertise to assist animators, multimedia developers and digital film and video producers.
DiFACTORY / ReKINO, Warsaw, Poland
ReKino focuses on restoration of old films and digital enhancement of moving image. Since 2015 ReKino is using DIAMANT-Fim Restoration for their high-end restoration projects
Centre National de la Cinematographie (CNC), Bois d´Arcy, France
The Archive located nearby Paris decided to build up a digital restoration facility for in-house restoration of fragments and other short films. For this purposes the Archive du Cinema decided for a DIAMANT-Film Restoration installation, that permits automatic processing.
Fachhochschule für Technik und Wirtschaft, Berlin, Germany
FHTW is a polytechnical school in Berlin that offers an education class for Restoration; one specific part is photographic as well as digital restoration. DIAMANT-Film Restoration is used at FHTW to educate students and provide restoration feasibility studies. In 2005 FHTW will work on a project for the Eisler society, in that students will restore real films during their education.
Digital Film Finland, Helsinki, Finland
Based in Helsinki, Digital Film Finland is heavily co-operating with the finish film institute. DIAMANT-Film Restoration is used to implement their service for digital film restoration, for both correction of shooting incidents as well as archive restoration.
DeLuxe Media Management, USA-Canda
The former SonicFoundry (Santa Monica, California and Toronta, Canada) has been using DIAMANT-Film Restoration since early 2002 and was the first American user. The main area of use is the elimination of splices and damaged images by the interpolate function, which provided a strong enhancement in terms of efficiency.
FixaFilm, Warsaw, Poland
FixaFilm is a post house in Warsaw concentrating also in high end film and video restoration.
National Library of Scotland Moving Image Archive, Scotland, UK
The Moving Image Archive was founded in 1976 as one of the first regional public archive in the UK. The Library uses the DIAMANT-Film Restoration suite with powerful computer workstations and render farm to digitally repair damaged and degraded films.
Golden Era Productions, California, USA
Golden Era Productions based in Holywood is part of the church of Scientology. DIAMANT-Film Restoration is used to restore speeches and presentations filmed in 1950`s and suffering severe damages. DIAMANT-Film Restoration is used since July 2003, the first films have been released in September 2003.
Fotocinema, Rome, Italy
As a pioneer in the film industry, now also in video and post-production, it combines the experience of the past to the experimentation of future techniques.
FIAF Members using DIAMANT-Film Restoration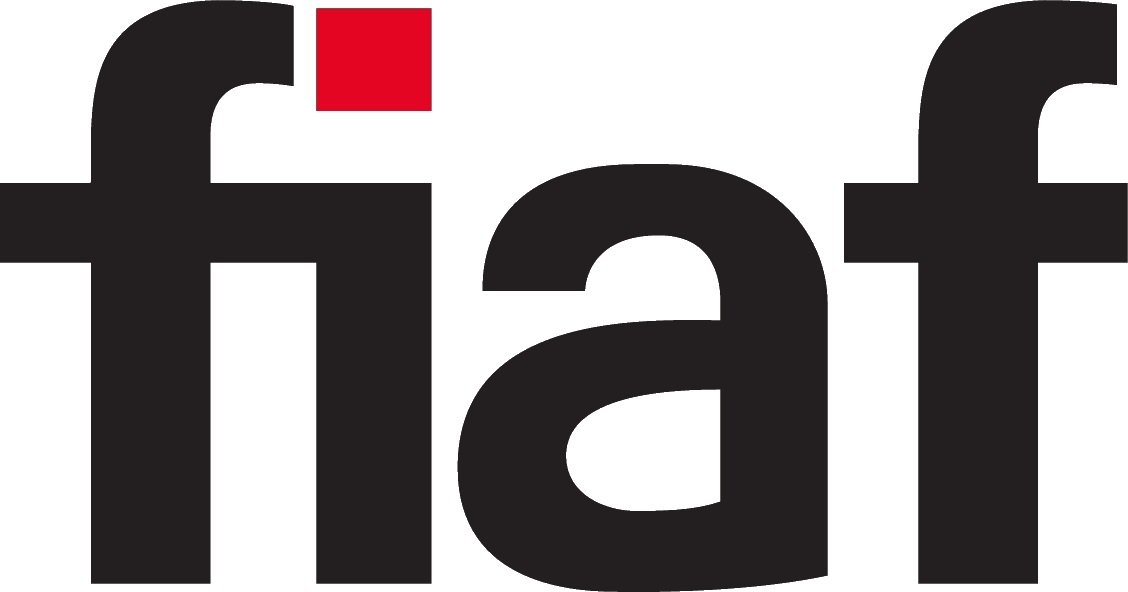 The International Federation of Film Archives (FIAF) brings together institutions dedicated to rescuing films both as cultural heritage and as historical documents.

FIAF is a collaborative association of the world's leading film archives and many of their members have chosen DIAMANT as their favorite software for digital film restoration.

Among them are:
EYE Filmmuseum, Amsterdam,www.filmmuseum.nl
British Film Institute (BFI), London,www.bfi.org.uk
Filmoteca de Catalunya, Barcelona,cultura.gencat.net/filmo
China Film Archive, Beijing,

This email address is being protected from spambots. You need JavaScript enabled to view it.

Jugoslovenska Kinoteka, Beograd,www.kinoteka.org.yu
Archives Francaises du Film du Centre National de la Cinematographie (CNC),www.cnc.fr
Archivo Audiovisual de Venezuela Biblioteca Nacional, Caracas,www.bnv.bib.ve/archivo.htm
Scottish Screen Archive, Glasgow,www.nls.uk/ssa
George Eastman House, Rochester,www.eastmanhouse.org
Filmoteka Narodowa, Warszawa,www.fn.org.pl
Filmarchive Austria, Vienna,www.filmarchiv.at
Filmmuseum Austria, Vienna,www.filmmuseum.at
Cinemateca Brasileira, Sao Paulo,www.cinemateca.gov.br
Korean Film Archive, Seoul,www.koreafilm.or.kr
Fundación Cinemateca Nacional, Venezuela, Caracas,www.cinemateca.gob.ve
Cineteca Nazional, Italy, Rome,www.snc.it
Cineteca Nacional de Chile, Santiago de Chile,www.ccplm.cl
UCLA, Los Angels, USA, www.cinema.ucla.edu
Cineteca Mexico, Mexico City, Mexico
Norway Film Institute, Norway
Turkish Film and TV Archive, Istanbul, Turkey
ANF, National Archive of Romania, Jilava, Romania
National Screen and Sound Archive, Australia
Vietnam Film Institute, Hanoi, Vietnam
Bundesarchiv, Germany
Tokyo Lab, Tokyo, Japan